The Museum of Vertebrate Zoology at Berkeley
MVZ Art Pick -- May 2013
---
Cal Day 2013 at the MVZ featured artist Katie Bertsche's beautiful studies of vernal pools at Fort Ord. Katie also demonstrated her skills and encouraged children and adults to try their hand at it. Thanks Katie, for showcasing the process of scientific illustration for the public!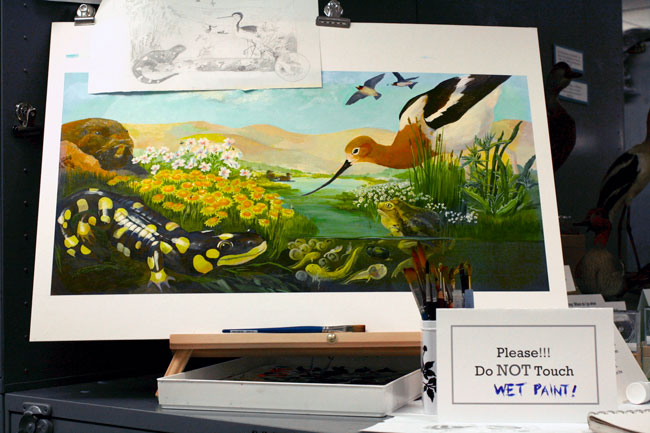 A few close-ups of her sketch book studies of various Fort Ord species:
Photos by Jackie Childers 2013 (all rights reserved).
Artwork by Katie Bertsche 2013 (all rights reserved).
---