Cal Day 2016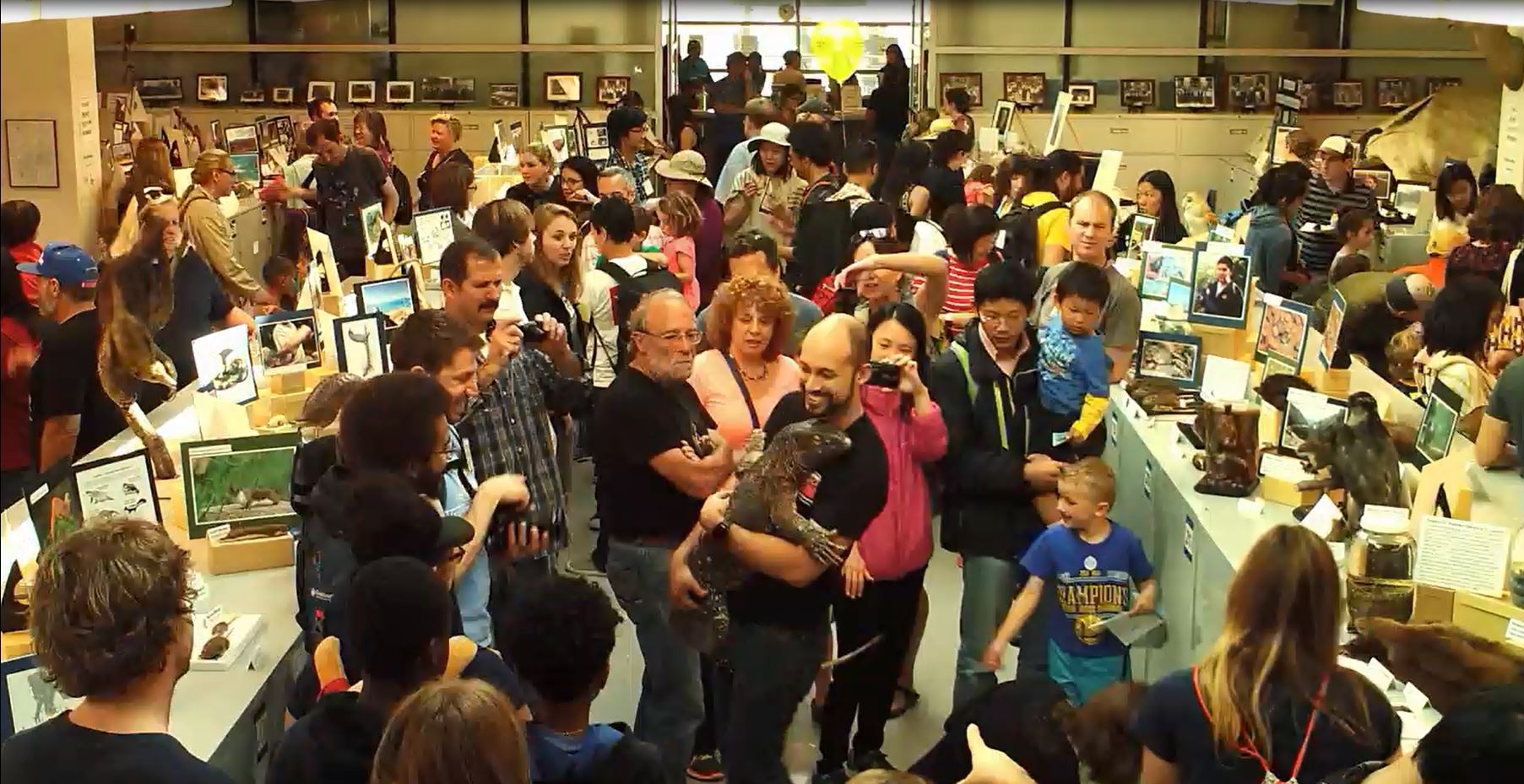 On April 16th, the MVZ hosted another spectacular program on Cal Day! Widely known for being one of the most popular exhibits on campus, we had the pleasure of entertaining a grand total of 2884 visitors, which is 249 more than the year before. We are proud to know that the Cal community and beyond are always eager to see what we have to offer on the one day each year that we are open to the public.
Every Cal Day we present an array of engaging displays and educational activities, and this one was no exception. The beautiful arrangement of displays featuring bird, amphibian, reptile, and mammal specimens attracted many eyes.
Visitors were drawn to our hands-on DNA extraction demonstration led by Evolutionary Genetics Lab Manager Lydia Smith, two reptile dissection demonstrations led by Prep Lab Manager Terri Barclay, and a lecture on Amphibian Decline given by visiting graduate student Tiffany Yap. The MVZ also collaborated with the other Berkeley Natural History Museums, the Integrative Biology Depratment, and the UC Natural Reserve System on displays in the VLSB Courtyard around the theme "Our Changing Planet." This included stations where visitors could consult experts from the natural history museums bout their natural history finds and consult a climate scientist about climate change questions.
Another amazing Cal Day would not have been possible without a tremedous amount of help from the MVZ Community. We are extremely grateful for all of the hard work of the MVZ faculty, staff, postdocs, graduate, and undergraduate students as well as its volunteer in generating exhibit content for the gallery, gathering specimens from the collection, assisting is setting up the displays, and for volunteering on Cal Day for set-up, exhibit monitoring, leading demonstaration, and clean-up.
Here is a glimpse of Cal Day 2016 at the MVZ in photos:
Slide show of Cal Day Photos (approx. 10min)

Time lapse of MVZ gallery from set through clean-up (33sec)
Time lapse of MVZ gallery from set through clean-up (13sec)