The Museum of Vertebrate Zoology at Berkeley
MVZ Field Note, Photograph, and Annotated Map Collections
The MVZ houses an extensive archive of field notebooks, photographs, and annotated maps that date to the Museum's founding in 1908 and are connected to specimens. These historical and present-day materials provide records of environmental conditions during the 20th and 21st century, and are used by scientists and historians to examine environmental and societal change.
Online Access
Collection Summaries
MVZ's field note collection contains over 700 bound volumes that encompass the work of more than 250 investigators. These books contain information on specimens and species' observations that are not recorded elsewhere in the Museum's catalogs. In addition to text, the field note volumes are filled with photographs, drawings, and annotated maps that highlight early collecting localities and associated habitats.
---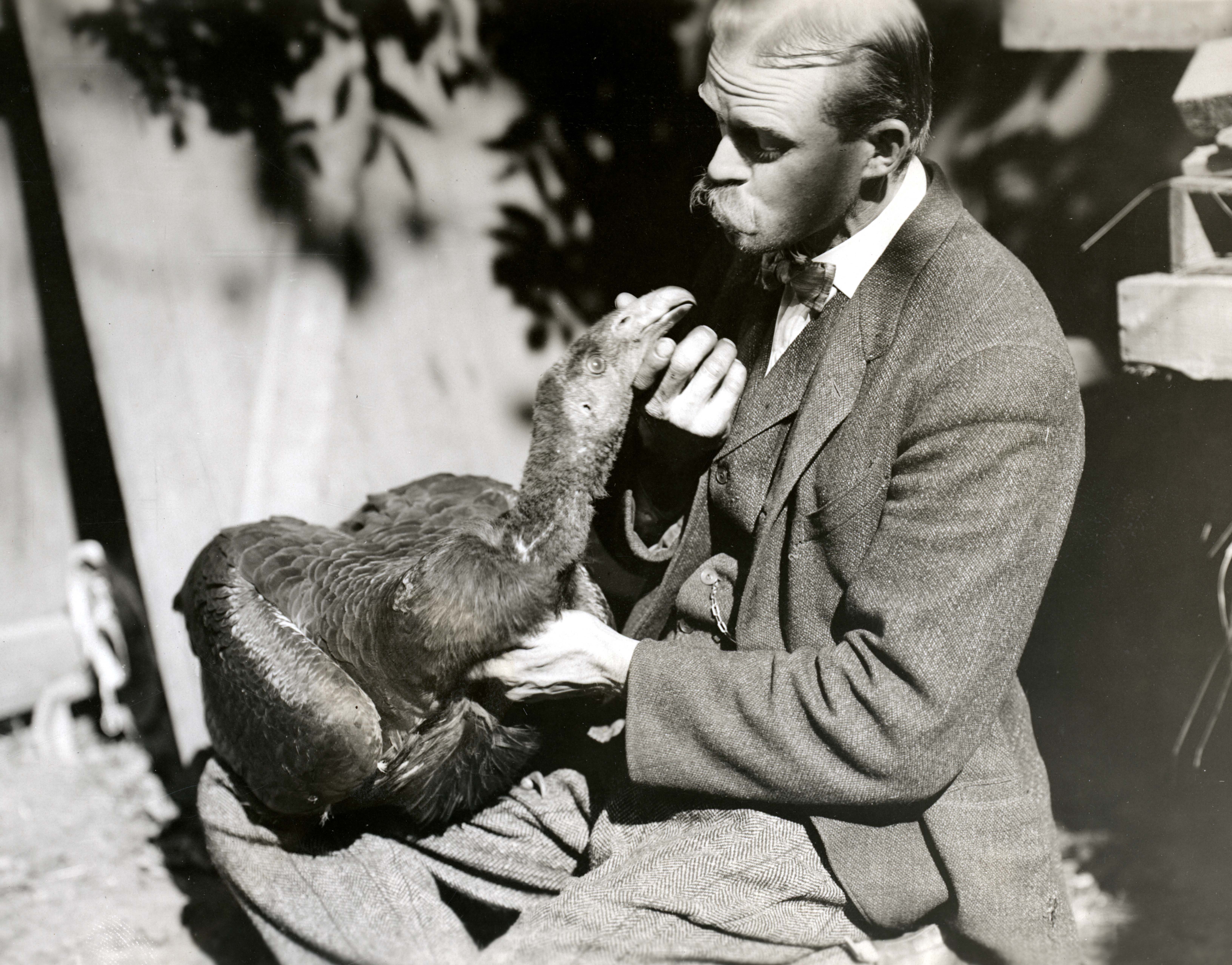 Condor on Herman T. Bohlman's knee.
Portland, Oregon, 1906.
The photograph collection is a compilation of over 15,000 black-and-white and color prints, film and glass negatives, lantern slides, 2x2 color slides, and modern digital images. Like the field notes, these images document species' presence and changing environmental conditions over the past 100 years. Special photo archives include ca. 535 images of California Condors, Joseph Dixon photos from Alaska (1913-1918), Otto Emerson photos of animals and habitats (1887-1907), and ca. 1000 small prints and postcards of big game collected by C. Hart Merriam.
---
The annotated map collection consists of ~480 maps dating from 1889, largely of areas in California, Alaska, and other western states. These maps were used by early researchers while in the field, and thus are marked with original routes, collecting localities, and notes about sites and the specimens collected.
---