The Museum of Vertebrate Zoology at Berkeley
Art in the MVZ Display
8am-3pm on 11 December, 2013
---
Come by on Wednesday, December 11th from 8am-3pm to check out our "Art in the MVZ" display in the museum gallery.
There will be a wide range of pieces to view, from hand-crafted pottery, to paintings (with posters of paintings available!), to knitted pieces.
Staff, students, researchers, and friends of the MVZ have contributed pieces ranging from hand-crafted pottery to paintings to delicately knitted pieces for this event.
Many items will be on display, and some may also be available to take home with a suggested donation to the MVZ.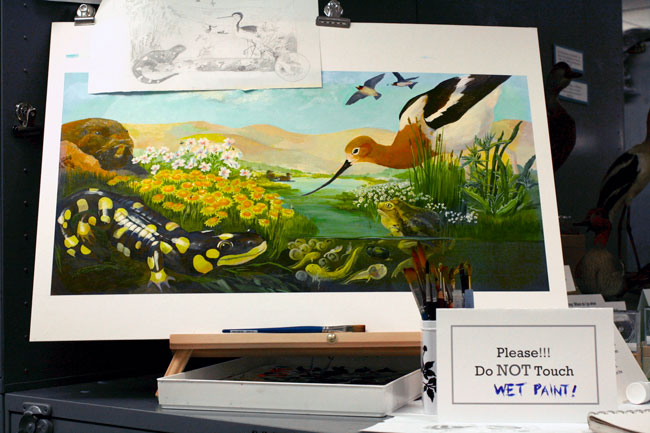 Remember the Vernal Pools painting by Katie Bertsche that was on display during Cal Day? She has now finished the piece, and you can purchase your very own copy of it for only $3. Funds go towards Amphibiaweb.
---