The Museum of Vertebrate Zoology at Berkeley
Duplication Services
Reproduction Requests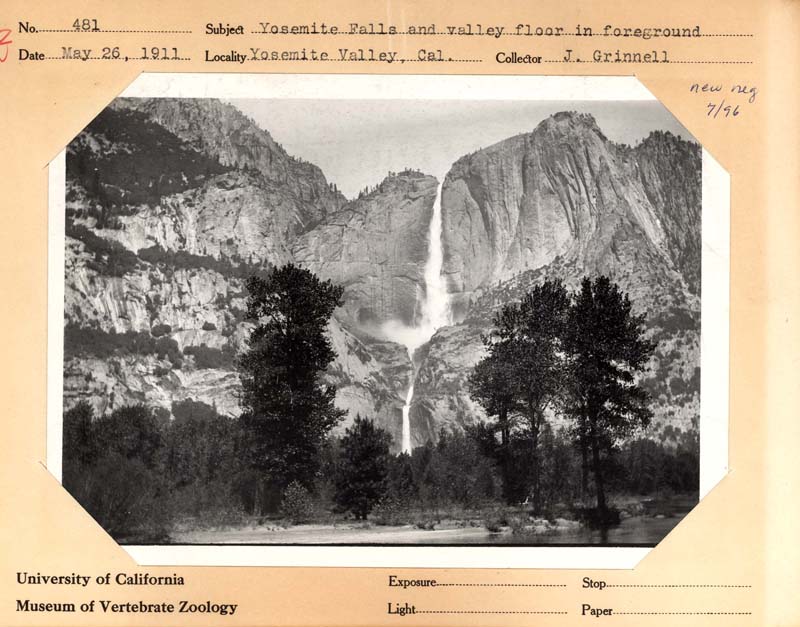 Reproductions used for scholarly purposes or reference use should be discussed with the Archivist. Reproduction of MVZ archival material is dependent on the condition of the requested material.
The limited staff handles all reproduction requests and orders may take up to a week or more to be fulfilled. Rush orders may be accommodated and additional costs may apply. We are happy to discuss our fees to meet your needs.
---
Publication Requests
All reproductions from the MVZ Archives used for commercial purposes must be licensed by the MVZ Archives. We request that one copy of all published works making use of MVZ archival material be submitted to the Archives at the time of publication.
Please consult the Archives' current fee schedule for pricing information pertaining to your request.
Fee Structure for Images
Image Scanning Fees (does not include licensing fees):
Image scans: $30 per image. Permission to copy an image or text does not constitute permission to publish materials.
Textual reproductions: The first five pages are free. All subsequent pages will be charged at the rate of $2 per page.
High Resolution Tiff Licensing
Non-profit organization/Academic Press: $50 for non-exclusive, one time, one language, one format use per image. Non-profit use refers to any individual, government agency, or organization able to demonstrate not-for-profit status.
Others: $175 for non-exclusive, one time, one language, one format use per image. (Other uses, formats, and fees to be negotiated.)
JPEG Licensing
Non-profit organization/Academic Press: $25 for non-exclusive, one time, one language, one format use per image. Non-profit use refers to any individual, government agency, or organization able to demonstrate not-for-profit status.
Others: $50 for non-exclusive, one time, one language, one format use per image. (Other uses, formats, and fees to be negotiated.)
Fee Structure for Audio Files
Uncompressed WAV file Licensing
Non-profit organization/Academic Press: $50 for non-exclusive, one time, one language, one format use per audio file. Non-profit use refers to any individual, government agency, or organization able to demonstrate not-for-profit status.
$175 for non-exclusive, one time, one language, one format use per audio file. (Other uses, formats, and fees to be negotiated.)
MP3 Licensing
Non-profit organization/Academic Press: $25 for non-exclusive, one time, one language, one format use per audio file. Non-profit use refers to any individual, government agency, or organization able to demonstrate not-for-profit status.
Others: $50 for non-exclusive, one time, one language, one format use per audio file. (Other uses, formats, and fees to be negotiated.)
---