Seminars and Events at the MVZ and on the Berkeley Campus

Seminars
Berkeley Natural Histsory Museums Biodiversity Informatics
Conservation/Wildlife
Herp Group
Integrative Biology
MVZ Lunch

Click here for a weekly listing of seminars in Ecology, Evolution, and Environmental Science

Cal Day

The MVZ holds an annual open house in conjunction with UC Berkeley's Cal Day, with special displays that highlight the collections and diversity of vertebrates. Visitors get a chance to see and handle a variety of live animals, including snakes, and to chat with faculty, staff, and students about research or classes on biology and natural history at UC Berkeley. This is the only day of the year that the Museum is open to the public. Click here for recent Cal Day pictures from the MVZ.

Berkeley Natural History Museums Calender
The Berkeley Natural History Museums host a number of public events on campus. To see what's happening, check out the BNHM calender of events.

MVZ News Feed

Nov 27, 2013
Art in the MVZ Display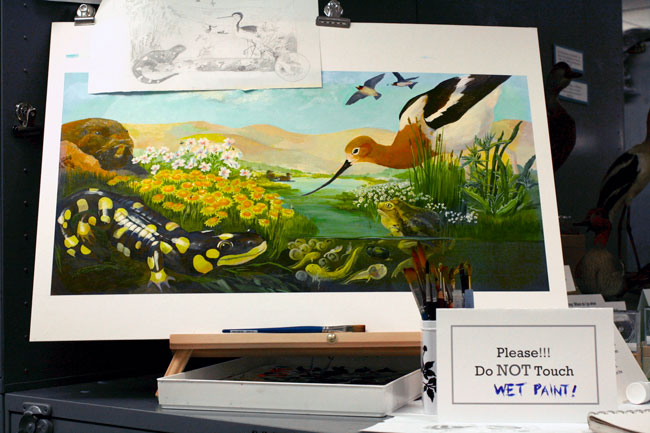 Visit us from 8am-3pm on December 11th to see an "Art in the MVZ" display. Art pieces have been created by MVZ staff, students, researchers, and friends.

The MVZ will have t-shirts and three different beautiful posters available for purchase too! A few other art items may be available for purchase. All donations will go to MVZ Education and Outreach.
Oct 09, 2013
Oct 26th: Free Public Lecture & Tours
Join us in the VLSB to celebrate research connections between UC Berkeley and Yosemite National Park. October 26th from 5pm-8:30pm.

Dr. Jim Patton will be giving a talk, there will be refreshments, displays and behind the scenes tours of the UC Berkeley Natural History Museums!
---