Seminars and Events at the MVZ and on the Berkeley Campus

Seminars
Berkeley Natural Histsory Museums Biodiversity Informatics
Conservation/Wildlife
Herp Group
Integrative Biology
MVZ Lunch

Click here for a weekly listing of seminars in Ecology, Evolution, and Environmental Science

Cal Day

The MVZ holds an annual open house in conjunction with UC Berkeley's Cal Day, with special displays that highlight the collections and diversity of vertebrates. Visitors get a chance to see and handle a variety of live animals, including snakes, and to chat with faculty, staff, and students about research or classes on biology and natural history at UC Berkeley. This is the only day of the year that the Museum is open to the public. Click here for recent Cal Day pictures from the MVZ.

Berkeley Natural History Museums Calender
The Berkeley Natural History Museums host a number of public events on campus. To see what's happening, check out the BNHM calender of events.

MVZ News Feed

Apr 22, 2015
Another Successful Cal Day at the MVZ!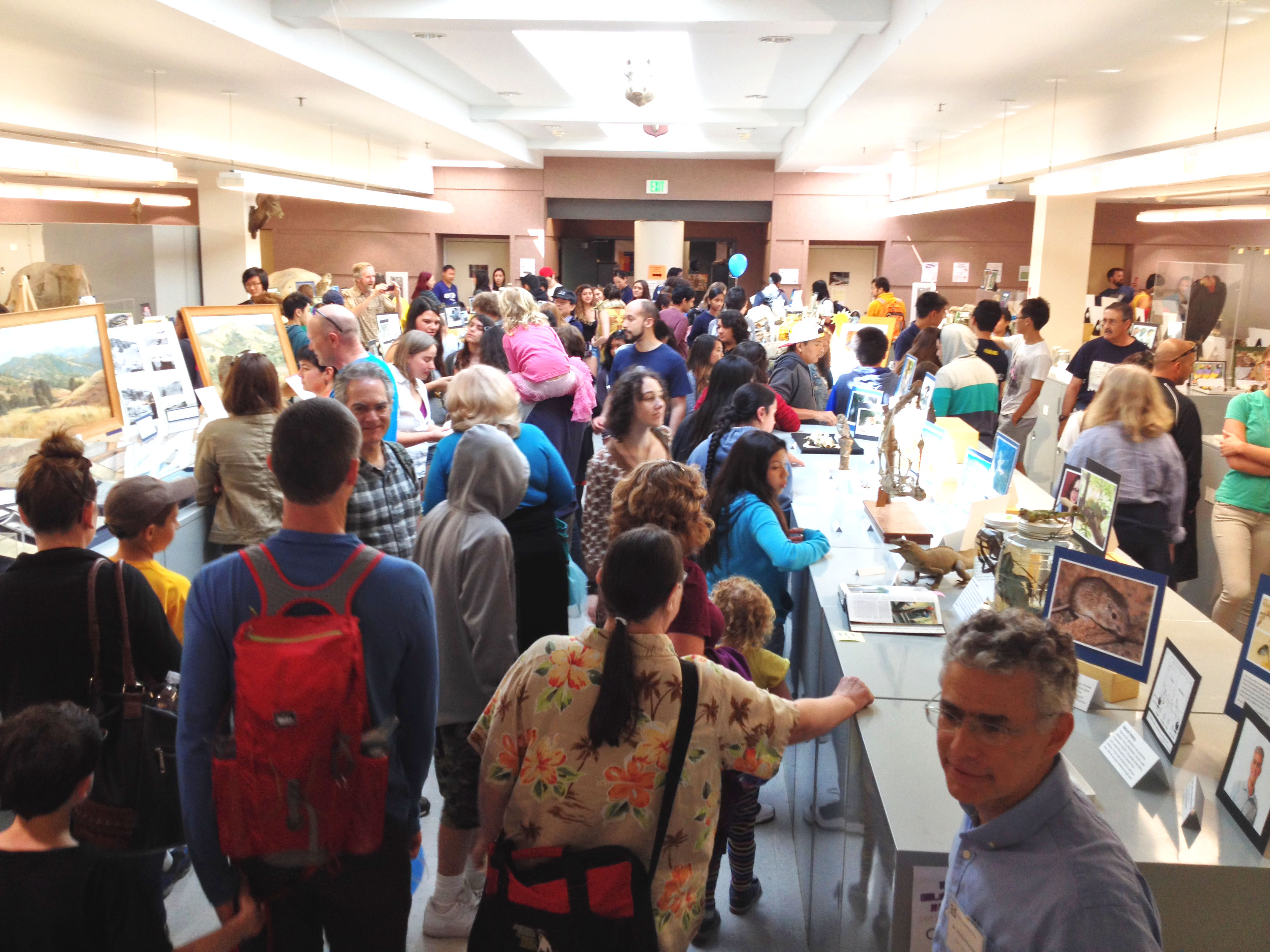 Another successful Cal Day has come and gone! Our final visitor count for the gallery was 2635, which is 350 more people than last year!

Each year, the MVZ comes together to deliver the most popular show on campus. It is the one day each year that we can share our museum with the public and they have come to know and love us for it.

We are extremely grateful for all the hard work put in by MVZ faculty, staff, postdocs & students in generating exhibit content for the gallery. In addition, our Cal Day volunteers did a fantastic job engaging the public and ensuring that visitors were interacting with the displays in a meaningful way.

Thank you to everyone who contributed to Cal Day 2015!
Apr 14, 2015
Cal Day 2015 at the MVZ!
The MVZ is opening its doors THIS Saturday, April 18, 9 am - 4 pm for Cal Day!

See what we have planned for Cal Day inside the museum and in the VLSB courtyard.

Come visit us at 3101 Valley Life Sciences Building (VLSB) THIS SATURDAY. You can find us on the 3rd floor above the T-Rex and Pterosaur.

Hope to see you there!
---