Barbara Blanchard DeWolfe was born in 1912 in San Francisco, California. She grew up at her grandmother's home in Mill Valley with her extended family. As a young girl she was often sick and unable to attend school in person; instead she spent her days studying and observing the wildlife around her, especially birds. In 1929, Barbara graduated as valedictorian of her class at Tamalpais High School. She attended UC Berkeley where she was a member of the Phi Beta Kappa honorary society. In 1933, she graduated with a bachelor's degree in zoology.
Barbara's objective upon graduating was to secure a position as a high school biology teacher. Unfortunately her entry into the job market coincided with the Great Depression; in 1933 alone, 15 million Americans were unemployed. When applying for jobs to teach high school biology, she was advised to indicate that she also could coach a sports team, as at that time schools preferred to hire teachers, who were competent in multiple disciplines. Due to Barbara's limited sports prowess, she decided to postpone her goal of teaching high school and instead decided to pursue a masters in zoology so that she would be able to teach at the collegiate level and not be encumbered by other demands.
Upon the advice of MVZ founding director Joseph Grinnell, Barbara applied for the zoology PhD program and not a masters degree. Grinnell told her she would not be accepted as a graduate student unless she could prove she was ultimately pursuing a doctorate. In the fall of 1933, she was accepted as Grinnell's doctoral student, to be his last. Initially, unlike Grinnell's other female advisees, Barbara's main focus was teaching and not conducting research, but overtime Barbara shifted her focus to research with birds.
In 1938, Barbara received the prestigious Alice Freeman Palmer Fellowship from Wellesley College in Massachusetts. The award of roughly $1,400 required the recipient to be a graduate of an American college, "a woman of good health, not more than twenty-six years of age at the time of her award, unmarried throughout the whole of her tenure, and as free as possible from other responsibilities." The money could be used for studying abroad, travel or other research related expenses. Barbara used the funds to conduct research at Wellesley's Woods Hole Bay marine biology laboratory. In 1942, as a requirement of receiving the award, Barbara published the results of her research conducted using the funds in The Auk, "Migration in Pacific Coast White-Crowned Sparrows."
Barbara completed her PhD in 1939, and shortly after, accepted a teaching position at Placer Junior College in Rocklin, California. Two years later, she witnessed first hand the United States government's policy of forcing Japanese-American students into internment camps after the attacks on Pearl Harbor. As a result of the policy, the college's enrollment greatly decreased and Barbara moved to UC Davis where she taught zoology in the College of Agriculture. Shortly after her arrival at UC Davis, all undergraduate education was suspended due to war-time drafts, and Barbara was let go.
In 1943, Barbara accepted a position teaching at Smith College in Massachusetts. Despite her previous experiences at Wellesley, Barbara found the East Coast's more formal and competitive culture off-putting. In 1946, she returned to the West Coast where she accepted a position as a lecturer in the Department of Zoology at the newly incorporated University of California, Santa Barbara.
Throughout her early career, Barbara was repeatedly told by advisors and supervisors that her advancement and potential for new positions would be thwarted when a qualified man was available. Despite the many obstacles she faced, Barbara never gave up on her passion for studying birds, specifically the White-crowned sparrow. She studied the White-crowned sparrow's different song structures and variations. Barbara conducted pioneering research on their reproductive physiology and annual cycles and was among the first to demonstrate important natural history differences between races of a given species. She was the catalyst that made the White-crowned sparrow one of the most studied birds in the world.
Barbara published more than 30 papers under her maiden and married names (Barbara Blanchard, Barbara Oakeson 1950-1954, Barbara DeWolfe 1960-2008). In the 1970s and 1980s, she collaborated with Luis Baptista, a California Academy of Sciences curator of birds, who studied how birds learn their songs and song variation, and published with his group on White-crown sparrow behavior. Barbara also worked with Mary Erickson, a fellow UC Berkeley graduate student and friend, who was later a colleague at UC Santa Barbara.
Barbara taught biology for the Department of Zoology at UC Santa Barbara until 1977 and eventually became the Associate Dean of the College of Letters and Science. Later in life she was involved with and donated significant funds to the UC Santa Barbara Vertebrate Museum. In 1995, Barbara received the Cooper Ornithological Society's Loye and Alden Miller Research Award for her pioneering research in avian history and physiology.
Resources Used:
Audubon, Online Field Guide to North American Birds, White-crowned sparrow
Cooper Ornithological Society's Loye and Alden Miller Research Award, The Condor, 1995
Dr. Jo Wimpenny, "Wonderful Women of Ornithology," Discover Wildlife
In Memoriam: Barbara Blanchard Dewolfe, 1912–2008, The Auk, January 2010
Lucretia Little History Room at the Mill Valley Public Library
University of California, Santa Barbara, Office of Public Information Biographical Files. UArch 11. Department of Special Collections, UCSB Library, University of California, Santa Barbara
Voices of the MVZ: YouTube Video Series
Wellesley College Bulletin Catalogue Number, 1938-1939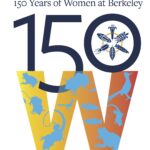 Barbara Blanchard DeWolfe