Curatorial Positions
The MVZ provides annual support for a small number of Curatorial Assistants (CA) to work in the collections (usually positions for herps, birds, and mammals, respectively). CAs are hired on a semester-by-semester basis and during the summer. The number of positions depends on the general budget and the active grants each fiscal year.
UC Berkeley graduate and undergraduate students in any department may apply for a position, although graduate students in the Museum and Department of Integrative Biology are given preference. Positions are limited to students that are currently enrolled at UC Berkeley or who graduated the prior semester.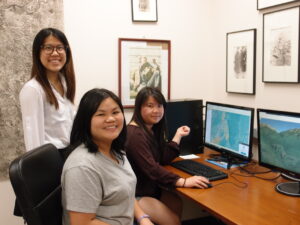 Curatorial Assistants work under the supervision of one of the staff curators and assist with day to day operations of the Museum, including: accessioning, cataloging, and installing new specimens and tissues; validating data and georeferencing specimens; updating the collections taxonomically; processing loan requests; preparing specimens; digitizing or imaging specimens; and greeting research visitors or providing tours of the collections.
Working in the MVZ collections is an excellent way to get hands-on experience with museum specimens and curation practices, and to interact directly with Berkeley biologists and professors.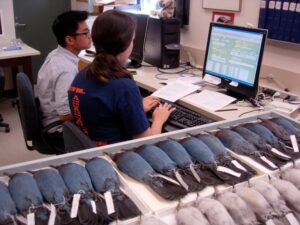 To inquire about CA positions, contact Carla Cicero (Bird Collection), Chris Conroy (Mammal Collection), Carol Spencer (Amphibian &Reptile Collections) or Michelle Koo (Biodiversity Informatics and Archives).