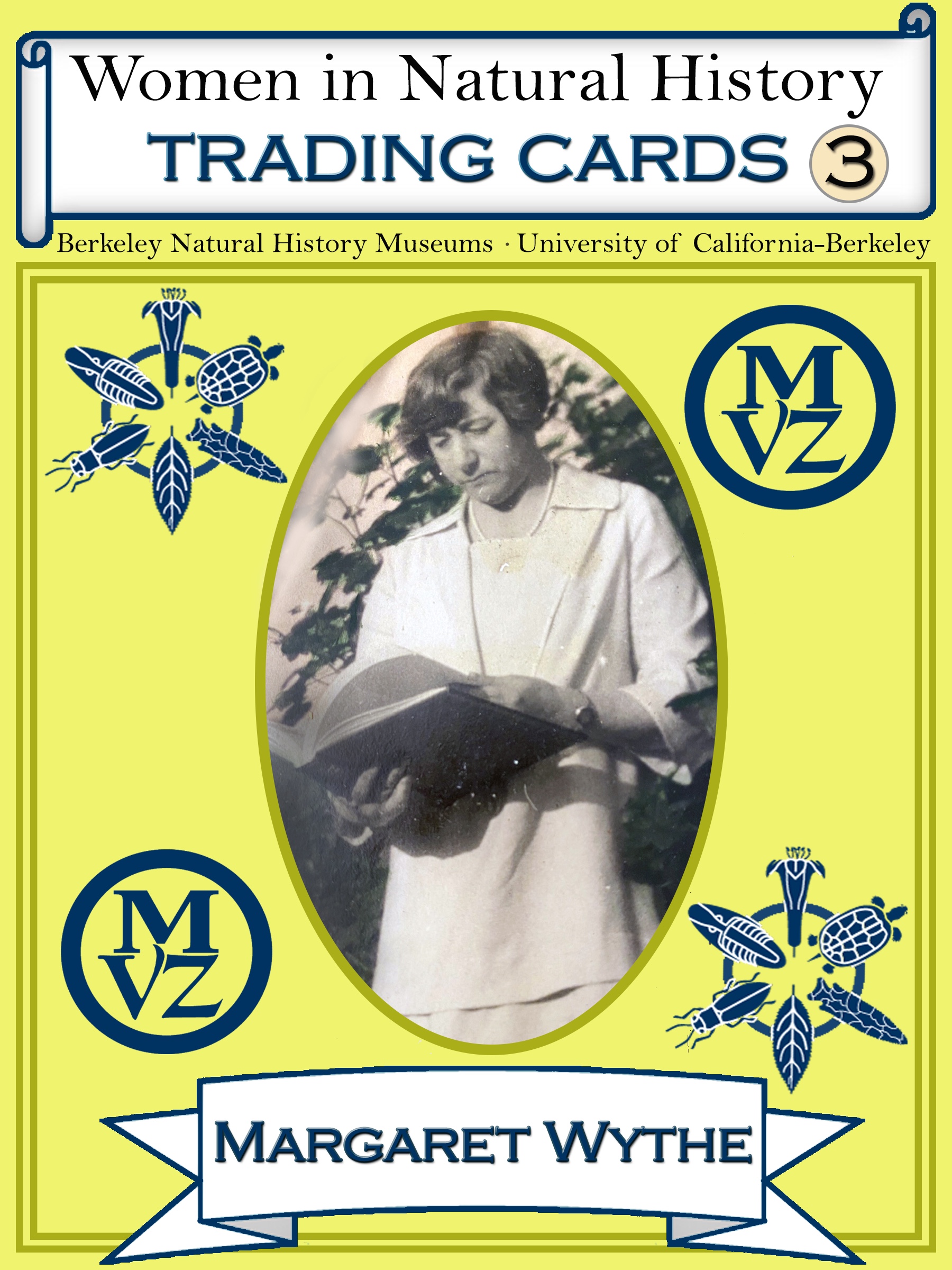 DRAFT:
1880-1958
Born Oakland, CA
1923 MA, Zoology, UC Berkeley
Berkeley Connection: Worked for Joseph Grinnell, MVZ's founding director, for 13 years, and later became Assistant Curator of Birds (1925-1947)
When Wythe first started she was Joseph Grinnell's Assistant and earned .35 cents per hour.
Co-Authored the 1927 Directory to the Bird-Life of the San Francisco Bay Region with the first Director the the MVZ, Joseph Grinnell. In this book most of the base maps were constructed by Wythe
Wythe helped catalog over 31,000 bird and mammal specimens which are still used in research at the MVZ.
Her lunch breaks were spent walking campus counting and recording the birds she spotted; a century later, an undergraduate student Allison Schultz would resurvey her campus sites and wrote her senior thesis on the change in bird community, which was only possible due to the notes that Margaret Wythe took on these walks. Schultz described Wythe's meticulous field notes as an excel sheet.
This is an excerpt from the log of campus birds kept by Margaret Wythe in 1913 and 1914